Perfectly Comfortable
We use a very strong material that's incredibly soft to cushion the balls of your feet, ensuring you can walk 10,000+ steps in our shoes daily.
Made by Masters
We've spent 20+ years studying shoe-making, and making shoes for women who have important things to do.
Beautifully Balanced
Our heels are centred perfectly so that they don't throw out your back and heels, or affect your sense of balance.
Complete Stability
Our shoes are designed to hold your feet in the right places so they don't flop around on your feet and have straps that let you customise the fit to your foot.
Customer Reviews
09/10/2021
Anonymous

Australia
I recommend this product
Love the Angel shoe
I can't wait for the warmer weather to be able to wear these!! I just love them! The service was great from beginning to end.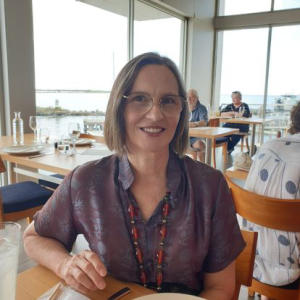 EM
05/22/2021
Elly M.

Australia
I recommend this product
Kimono girl
A super chic neighbour wears these shoes constantly. She's relatively short and they give her stature. I'm rather taller and for me I feel they give me authority and dignitas. I love the Japanese nod.
02/22/2021
Justeen F.

Australia
I recommend this product
Summer time perfection
Another little red box arrived and in it was sheer joy. I LOVE my Angel sandals and have only taken them off to bathe and sleep
Recommended
You might want to take a closer look.